What is blogging and what can it do for my business?
Posted by Bob Singh on 1 November 2019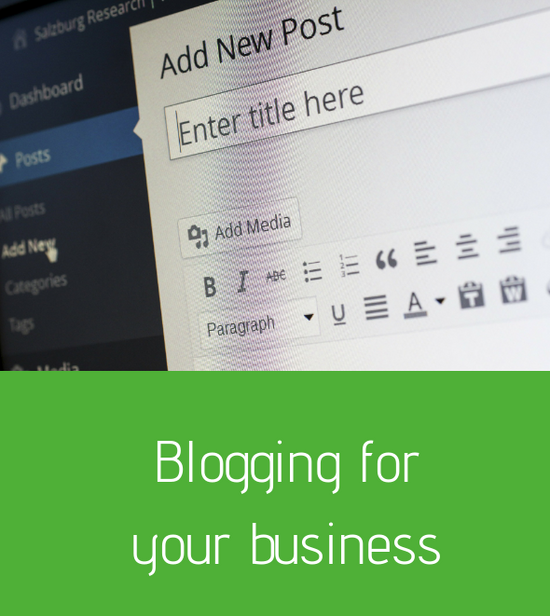 Blogging seems like the 'in thing' to do these days after all, it seems like every business or person has some sort of blog going on and something to say!
Why is blogging the 'in thing' to do?
First, what exactly is blogging or a blog?
Search 'what is a blog' and you'll be inundated with definitions and the history of blogs enjoy reading!!!
Put simply, a blog is:
"A regularly updated website or webpage that is written in an informal or conversational style"
However, there is some confusion as to what's a website and what's a blog.
All too often, the two terms are used interchangeably which is not strictly correct.
A website is your overall online presence and can contain any amount or degree of information.
A blog on the other hand, is a specific kind of content related to a specific idea or topic that is shown on a webpage on the website.
For example, you may be an accountant and your website will tell a story of who you are, what you do, why you should do business with me and how to contact me.
Within the accounting website there maybe blogs on topics such as:
Legitimate ways to minimise tax
What to claim and not to claim at year end
How to set up your business structure
The beauty about blogs is that they can be very conversational and casual in their tone they don't have to come across as 'official' so it allows for humour, personalisation, stories and warmth which is what people want to connect with.
Do blogs really help your business and your website?
Short answer, YES.
Why?
Because it's a way for you to generate new, unique and personalised content.
Search engines (Google, Bing etc) love to see new and fresh content on websites.
The search engine's job is not only to serve up pages in response to your request, yet also so ensure the user is having the best experience during the search process, which means content needs to be:
Relevant
Meaningful
Up to date
Too often websites that do not update their content on a regular basis tend to get penalised by Google/Bing over a period of time.
And to be honest, how often can anyone update their 'About Us' page and unless you're selling stuff on your website in which case, you'll have new products/services being listed, your website content will most likely be stale and old.
So, why is having new/fresh content important?
Again, putting it simply it helps with Search Engine Optimisation i.e. being found organically for keywords/phrases that a user is typing into the search engine.
Should your blog be hosted on YOUR OWN website?
Another short answer YES.
Why? Read the next paragraph.
What are the biggest benefits of blogging?
There are many, however, the following is short list taken from an article in Forbes Magazine:
Increases search engine traffic
Humanises your brand
Supports your social media initiatives
Builds authority in your industry
Improves conversion rates
Helps generate inbound links
Helps you rank for long-tail search queries
Increases leads
Facilitates valuable discussion
Allows you to achieve 'freshness' on your website
This 'blog' is not meant to be the be all and end all of blogging however, hopefully it's given you some insight into the world of blogging, what it is and why it's important for businesses.
If you'd like to find out if blogging and other forms of content marketing can work for you, go ahead and contact me:
Bob Singh
Bloomtools: Website design & development, Google Ads, Facebook Ads, SEO, Content Marketing, Blogs
1300 811965
bob.singh@bloomtools.com
www.bloomtools.com
Happy blogging!
Author:Bob Singh