SEO in 2022
Posted by Bob Singh on 2 January 2022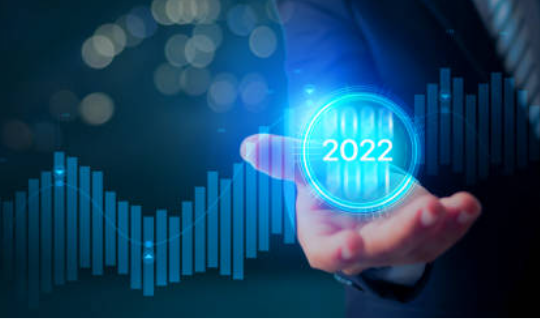 Welcome to 2022 and fingers crossed, this will be a safer year for all of us.
In late 2021, you may have heard Facebook is re-labelling its parent company as Meta – to signal its intent to focus resources and efforts towards the metaverse.
If you haven't already heard about the metaverse, here's a quick primer.
Without going into the deep details, the metaverse is a fusion of our real world (our physical world) with that of an online world – and ultimately, the entry points for the new world will be AR (augmented reality) and VR (virtual reality, think Occulus).
The intent being that you will be able to replicate your physical world experiences in an online world with all the interactivity of the physical world, including buying real estate, art, visiting galleries and even concerts.
The reason I'm even touching on the metaverse is that some people are thinking will this be the new SEO tactic to drive traffic to my site.
My sense is that is that in the long run, it probably will….however, for now and the short term, no – it will not help you unless you are a mega brand name like Gucci or Tesla.
How will SEO change in 2022?
Here's the good news – not much at all.
The fundamentals of SEO will still be relevant in 2022.
Your website is your ultimate marketing tool
If your website is not set up properly or if the layout of your website is poor or if the content is low quality or if it's not engaging– then your website will cause you more pain and damage than you thought – in terms of lost leads as well as search engines penalising you – and yes, this happens.
And while this sounds like a 'salesy' scare tactic, believe me when I say, it happens.
To have a human friendly (and Google friendly) website, you need to:
Make sure your website is set up correctly (the behind-the-scenes stuff).
Make sure it's easy to navigate, not complicated and guides the visitor to take the action(s) you want them to take.
Make sure it conveys what you do, what you have to offer and even more importantly – shows why you are distinctive.
Make sure it 'Speaks' to your ideal customer/clients – i.e. the content is tailored to your ideal audience – not everyone and anyone – which helps you build trust and credibility.
The starting point for any SEO activity is a health check on your website, which includes;
Competitor analysis, keyword and content suggestions (for blogs/articles etc)
Title tags, Meta descriptions, Headers Tags
Keyword Consistency
Content Volume
Image Alt Attributes
Backlinks
Link Structure
Broken Links
Friendly URLs
Robots & Sitemaps
Mobile & Tablet Rendering
Flash & iFrame Usage
Favicon
Page Size, Objects & Load Speed
Compression & Image Optimisation
The next big action point is content – any search engine is always looking for refreshing content on a website and even more importantly, does the website answer a human being's question.
This is where regular content updates play such a vital part – particularly blogs/articles and updated news on a website – that are focused on answering people's questions.
Nothing major is going to change in the SEO landscape for 2022 – rather, businesses will be compelled to implement SEO simply because of increased competition.
For a no obligation consultation, please contact me at bob.singh@bloomtools.com or call on 0422 987510.
Author:Bob Singh