How to grow a small business
Posted by Bob Singh on 26 April 2022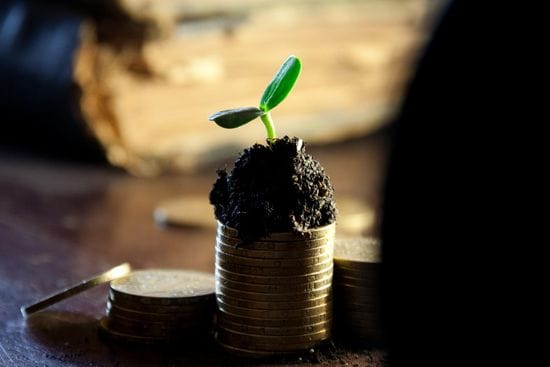 Whether you've been in business for a few or many years or maybe you've just started up – the most common question, from business owners, is…
How can I grow my business in a consistent way
For many start-up business owners, their single biggest objective is to drive new sales – in other words, grow their revenue.
However, here's the problem – many business owners don't know who or how to target their most valuable customers – the ones who are willing and able to pay for the services of the business.
Instead, the business owner randomly targets anyone and everyone with little to no result.
The art and science of marketing is not just for large corporations like Nike, Apple or Woolworths.
Marketing strategies and tactics are equally, if not more, relevant for small-medium business – especially in their growth phase.
So, the question is what can you do? – what are the steps to grow your business?
Here are 3 tried and tested steps any business owner can implement to grow their business in a consistent and profitable way.
1. Marketing Plan
If you ask any business owner to show you their business and/or marketing plan, you will most likely receive a blank look.
Who wants to sit down and smash their keyboards in coming up with a plan of any sorts – after all, where do you even start?
While business plans are very important and may also be required if you are applying for a business loan or investment, a marketing plan is your blueprint for sustainable sales growth.
Think of your marketing plan as your sales road map – if someone asked you to show them how you plan on growing your business, they would most likely expect to see your marketing plan.
Your marketing plan does not need to be 50 or 100 pages – it can literally be 5 pages, as long as you've covered off on the key bases, which include:
Who are you ideal customers?
And the more specific you are in who you're trying to reach with your marketing, the more effective your efforts will be.
Who are you benchmark competitors?
The questions you need to answer are what tactics/strategies they use, how solid is their online presence, what content do they produce, what keywords to they target and how do they communicate with their target audience.
What are your marketing goals?
Setting a marketing plan is not about copying and pasting what your competitors do – it's about what YOU want to achieve.
In this phase, you need to be very clear on the key metrics you will use to measure the success of your marketing efforts, this could include:
Number of phone calls, customer visits
Number of proposals
Number of Sales
Conversion ratio
There are many metrics that can be measured – however, you will need to choose the ones that matter the most to you and your business.
2. Your Digital Presence
Many owners start their business and then decide they also need an online presence.
The problem with this is that their online presence and business objectives are never aligned.
Having an online presence (website, social media etc), is not about having the most attractive presence, rather, it's about how well your online world is aligned with your business objectives.
Key steps to getting the most of your online presence include;
Optimising your website
Understanding social media and leveraging it in a professional/productive way
Advertising
Driving organic search
3. Alliances
There is a saying in business – you can never do it all on your own!
This means you will need to hook-up and partner up with other businesses who can also help you (who are not competing with you).
As an example, let's say you are a financial planner. The most logical businesses you can partner up with are;
Accountants
Bookkeepers
Mortgage brokers
Business coaches
Why? Because all these other business sectors will come across others who may need the services of a financial planner.
It's all about understanding which businesses are meeting and interacting with the people who could benefit from what you offer.
There is so much more to marketing other than printing businesses card and flyers/brochures!
If you'd like to have a no obligation discussion about your on-line and off-line marketing efforts, please contact me, Bob Singh at bob.singh@bloomtools.com or call 0422 987510.
Author:Bob Singh